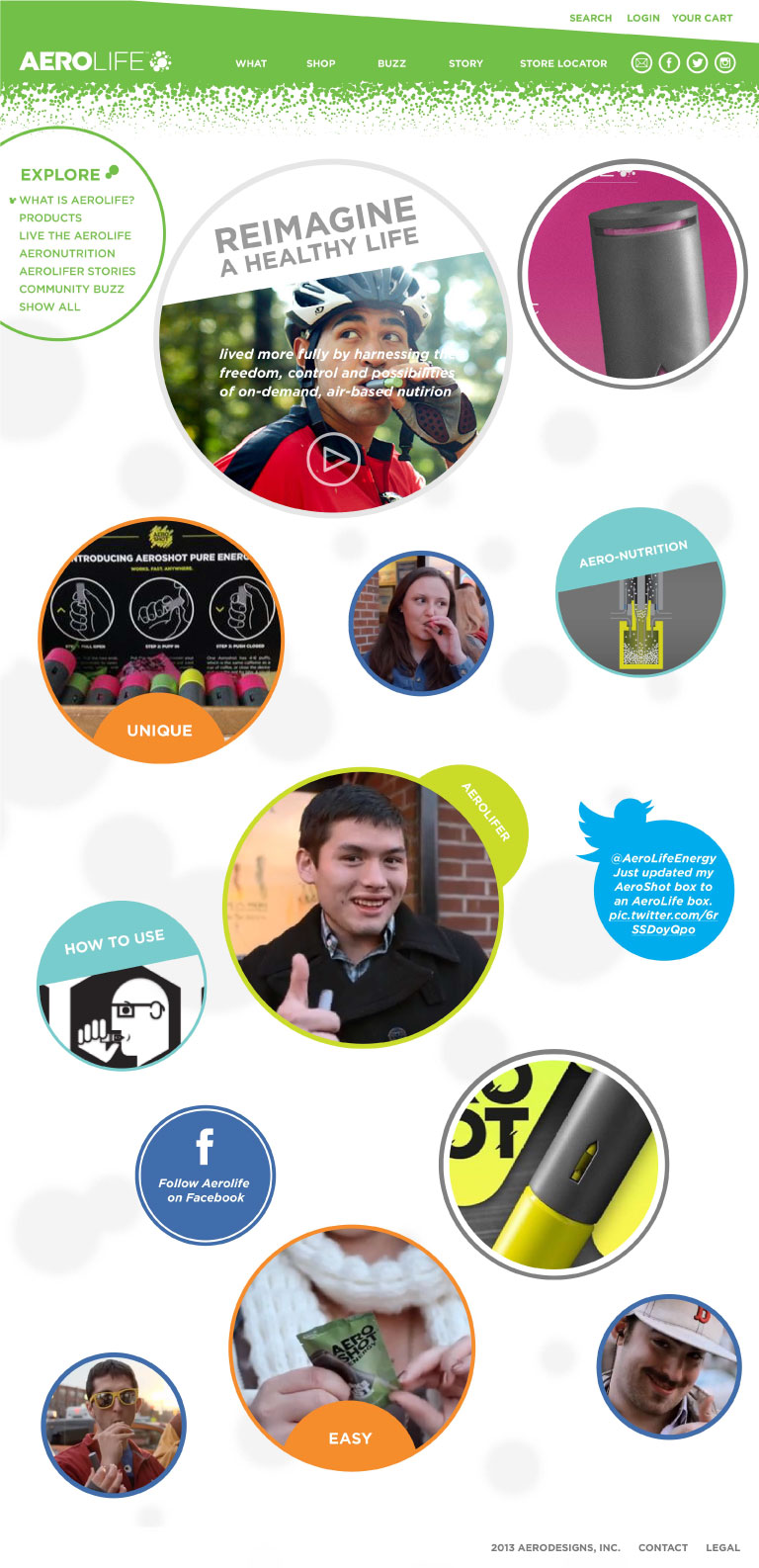 About the Project
Aerolife is a lifestyle brand I worked on while at Growth Spark. We completed the project in 2013. The Aerolife products provide a new way of thinking to consumption. Their goal is to provide "air-based, smart nutrition."
The Goal
To create a unique buying experience for this new product.
Design Challenge
The design is based on the concept of "air-based." The homepage creates this aesthetic with a collage of bubbles mimicking the concept of air bubbles floating on the page. To highlight different types of content within this homepage, we used a variation of colors and title treatments.
My Responsibilities
As a team, we brainstormed of a creative strategy. I created wireframes and design concepts that went through a series of iterations. The project also called for the use of an e-commerce platform. This was my first exposure to Shopfiy. I used Shopify to create a unique shopping experience.