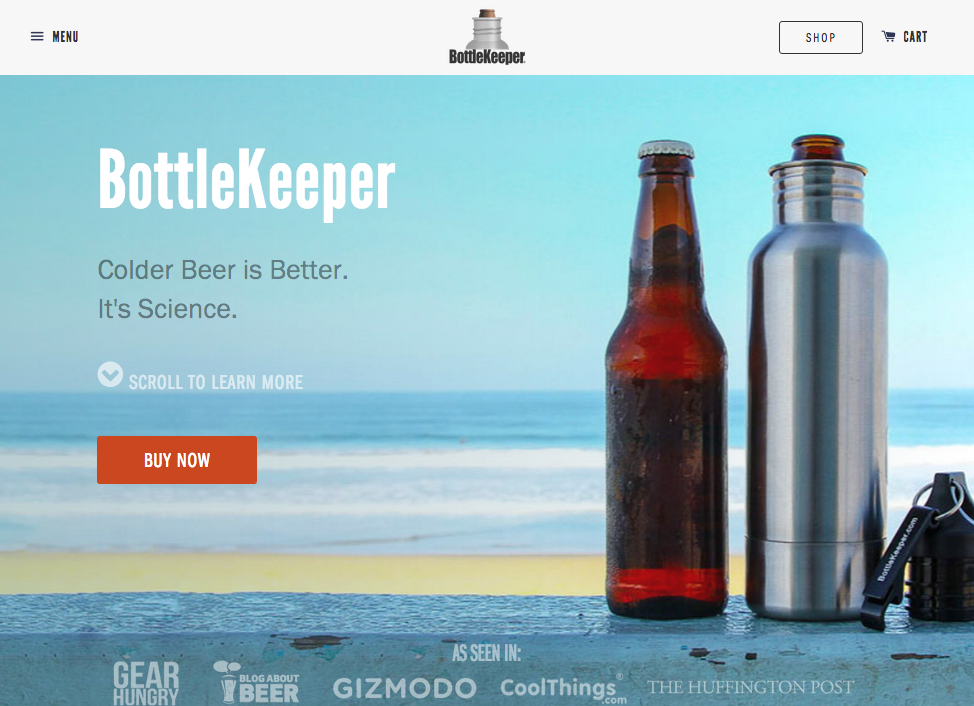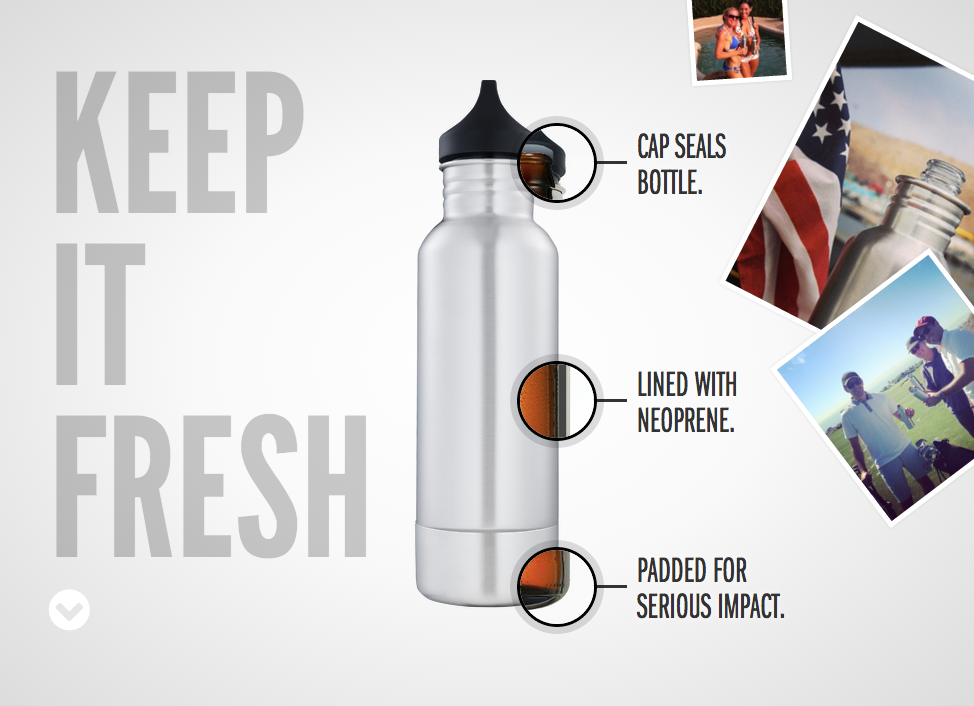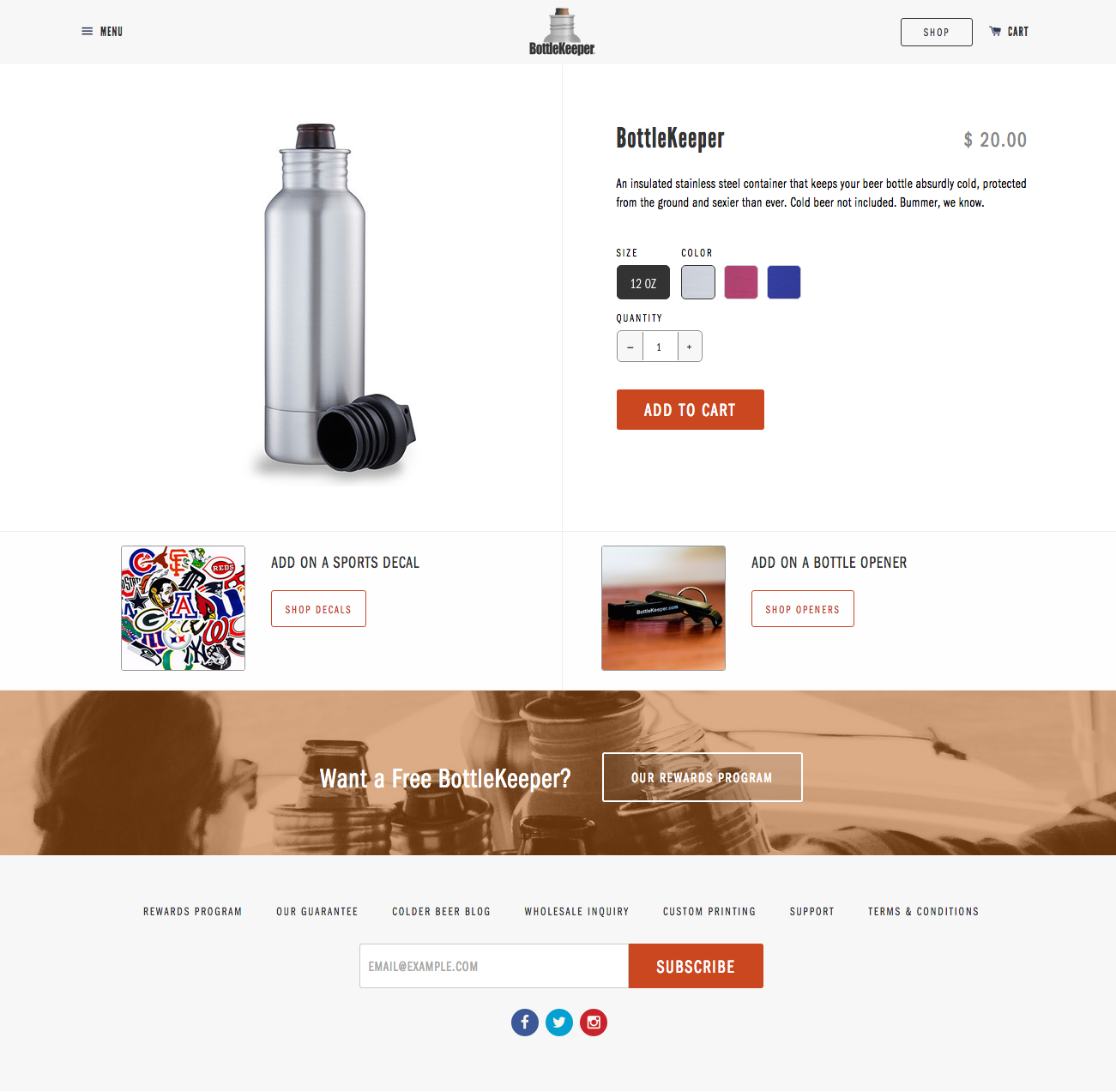 About the Project
BottleKeepers are insulated canisters that are designed to fit your favorite beer bottle to keep cold, fresh, and safe when you are active outdoors.
The Goal
To showcase this product in a creative way that visually explains to the customers the main features of the product and how the product is used.
Design Challenge
We came up with the idea to explain how the product is used through moving graphics as the customer scrolls down the homepage, telling a story about the product which also leads to a buy at the end. Also, since this store only sells three products, we created a different shopping experience that focuses on selling the bottlekeeper and then upselling the accessories.
My Responsibilities
My team brainstormed creative strategies around the homepage concept. I created wireframes that we quickly turned into a prototype because we wanted to see the concept in action and the moving elements were better explained through a prototype. After we got sign-off on the concept, I refined the site's overall user experience and interface, particularly in the 'shop' section.