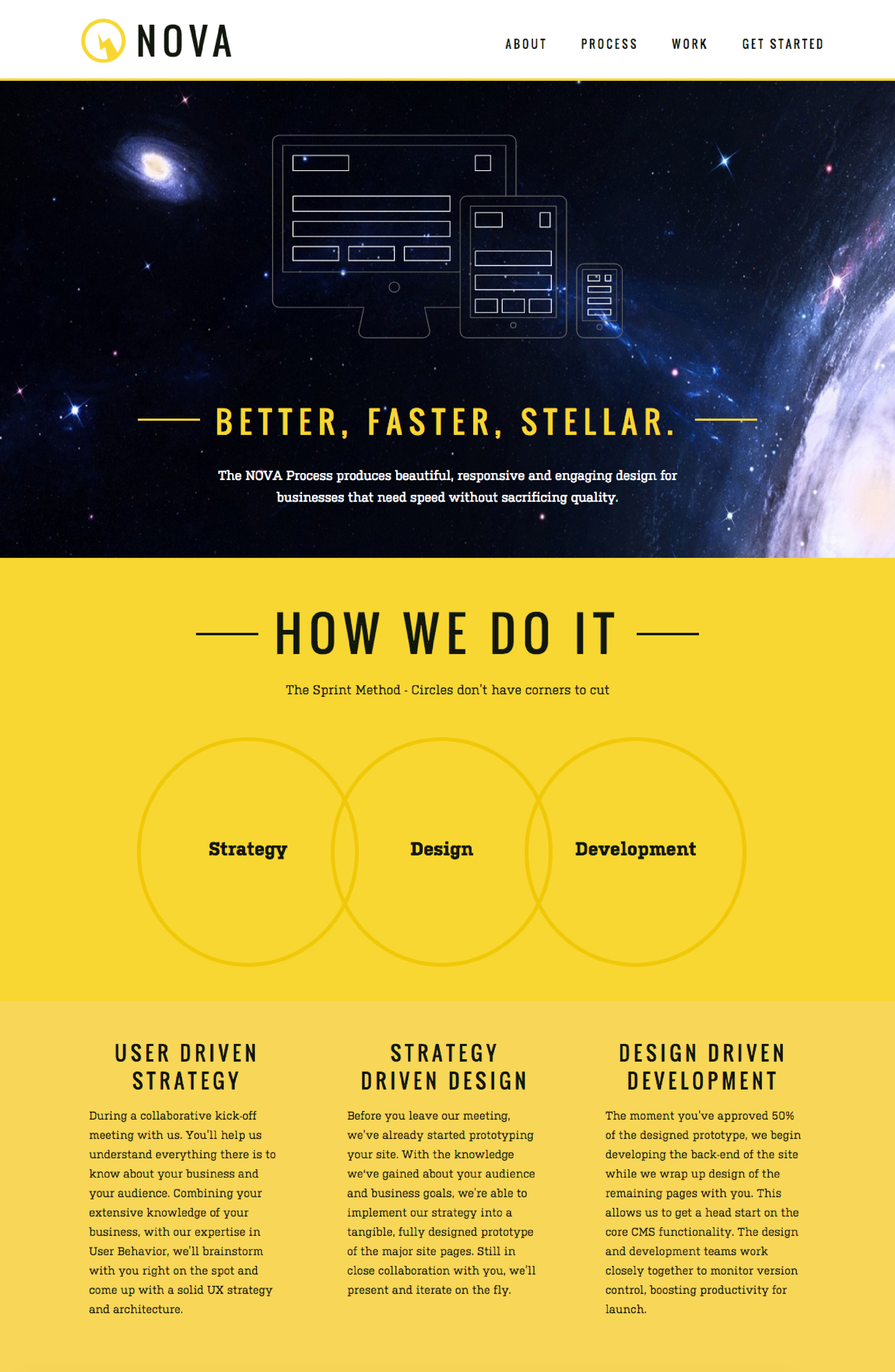 About the Project
GS Nova or Growth Spark Nova is a minimalistic offering for small website design/development projects.
The Goal
To build a mini-site landing page created for the use of selling the "Nova" process, a quick and lean procedure.
Design Challenge
I needed to create a landing page, that informs the audience what GS Nova is, how it works, how long the process takes and lastly contact information. The design needed to be simple and allows the reader to focus on the goal of taking the audience step-by-step through the information.
My Responsibilities
I designed the user experience, layout, and interface of the landing page as well as building the site with HTML and CSS. I was using the basic foundation zurb framework to build out the structure of the site.