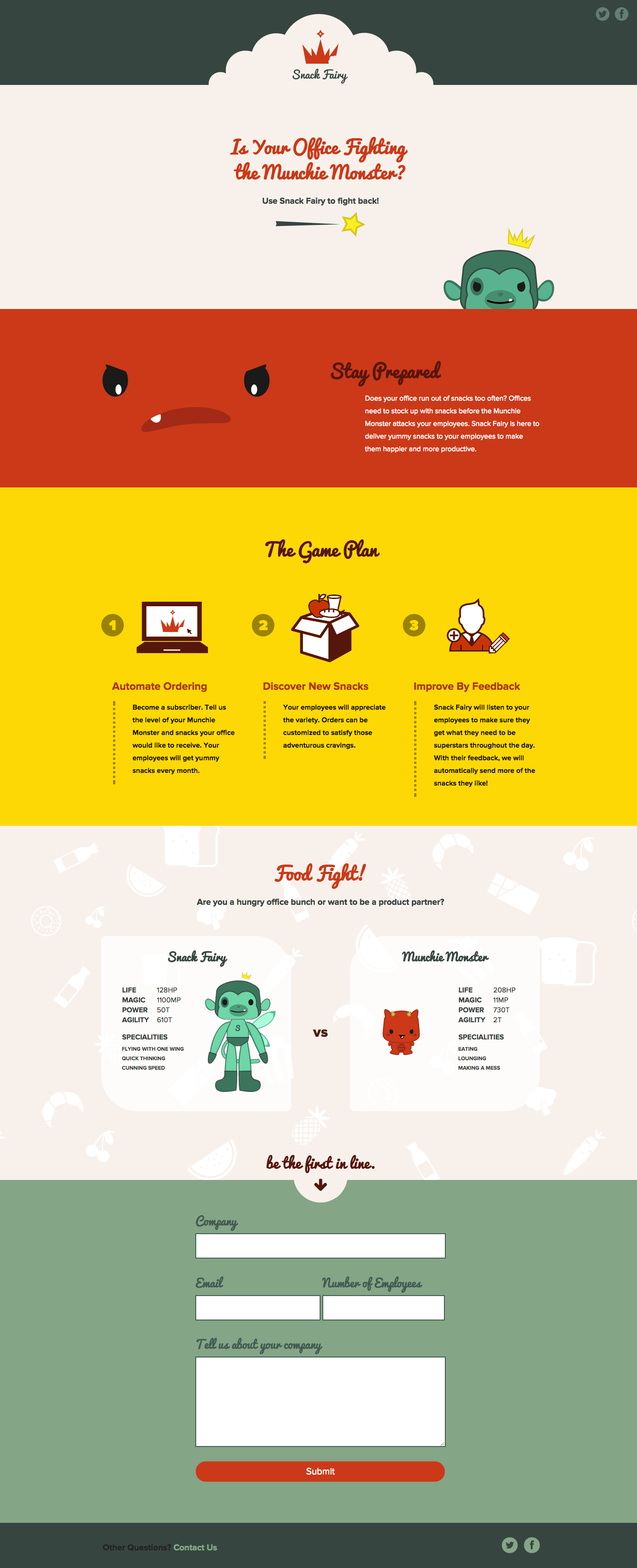 About the Project
Snack Fairy is a fictitious brand that offers subscription based services for other companies (mostly startups) who want snacks delivered to their offices in order to keep their employees happy and the "munchie monsters" away.
The Goal
To design a landing page for this concept as a quick prototype to see how people responds to it.
Design Challenge
I wanted to make it fun. The target is mostly startup companies which usually encompasses a youthful, playful energy. The story behind the Snack Fairy brand is that our mascot, the Snack Fairy, will come conquer the Munchie Monsters lingering around the offices bothering your employees from having a productive work day. Therefore, I created two characters, opposing each other. Using a little bit of gamification, I created statistics for each character; for instance, health points and magic points. The overall site is fun with CSS animations applied to some images while on hover.
My Responsibilities
I created the branding, the user experience, layout, and graphics for the landing page as well as building the site with HTML and CSS.